Selçuk Artut
Abstract: Each individual in the society, which is in an inevitable relationship with technology, is involved in the use and development of artificial intelligence in a large part of their daily activities in a conscious or unconscious manner. The artificial intelligence, which is implemented in many fields of activities such as driverless vehicle design, financial analysis, special education applications, marketing analyses, music classification applications, also diverge in various application areas. As a natural consequence of this situation, artificial intelligence's implementations inthe art are also presented in a variety of recentartworks. It is a matter of wonder to what extent the artificial intelligence that is relying on mathematical grounds with rational symbol systems and the art that has been based on the concept of creativity, yet which is very difficult to define, are integrated into a well-balanced configuration. The findings and research results obtained by artificial intelligence are usually fueled by the basic questionings of human existence. This article discusses the development of artificial intelligence and the various scientific definitions that are being widely appreciated. Moreover, the relationship of creativity with artificial intelligence is examined by exploring the development of information technologies and its effects on contemporary artworks are investigated.
Keywords: Artificial intelligence, Art, Anthropocentrism, Creativity, Human-technology associations.
Yapay Zekâ Olgusunun Güncel Sanat Çalışmalarındaki Açılımları
Öz: Teknoloji ile kaçınılmaz bir ilişki içinde olan toplumdaki her birey günlük aktivitelerinin büyük bir bölümünde bilinçli veya bilinçsiz bir şekilde yapay zekânın kullanımı ve gelişimi içinde rol almaktadır. Sürücüsüz araç tasarımı, finansal analiz, bireysel eğitim uygulamaları, pazarlama analizleri, müzik ilişkilendirme uygulamaları gibi birçok faaliyet alanlarında yer alan yapay zekâ, gün geçtikçe farklı uygulama alanlarına da sirayet etmektedir. Bunun doğal bir sonucu olarak da yapay zekânın sanatla olan etkileşimleri çeşitli güncel örnekler halinde karşımıza çıkmaktadır. İnsanın düşünce sisteminin rasyonel yöntemlerle sembolize edildiği, matematiksel zeminlerde geliştirilen yapay zekânın ve varlığını tanımlanması oldukça güç olan yaratıcılık kavramı üzerine temel alan sanatın ne ölçüde birliktelikler sağlayabildiği merak konusudur. Yapay Zekâ ile elde edilen bulgular ve araştırma sonuçları ise insanın var oluşuna dair temel sorgulamaları peşi sıra körüklemektedir. Bu makalede yapay zekânın gelişimi ve kabul görülmekte olan çeşitli bilimsel tanımlar ele alınmaktadır. Ayrıca yaratıcılığın yapay zekâ ile olan ilişkisi bilişim teknolojisinin gelişimi incelenerek sorgulanmakta ve güncel sanat çalışmalarındaki etkileri incelenmektedir.
Anahtar kelimeler: Yapay zekâ, Sanat, İnsan merkezcilik, Yaratıcılık, İnsan ve teknoloji birlikteliği.
Selçuk Artut
DOI: 10.29224/insanveinsan.478162
Year 6, Issue 22, Fall 2019


Tam metin / Full text
(Turkish)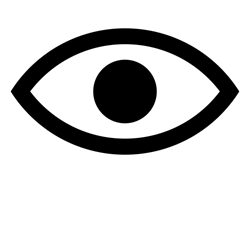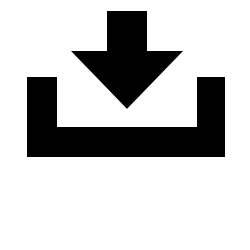 This work is licensed under a Creative Commons Attribution-NonCommercial 4.0 International License.