Bülent Oral
Abstract: In this study, effect of traditional Safranbolu architecture's style on new constructions built in modern period via example structures are aimed to be presented. Thus, the aspects affect today's art understanding, factors reveal these aspects and effect of all these to modern art will be understandable. Especially after 2000, efforts of imitation to traditional patterns in newly constructed sites and resorts created new structural types of acchitecture and eclectic conceptions. Adheison to tradition in structures are dense on the front but it was not reflected indoors to this extend. Imitation to traditional structure in city is dense in Eski Çarşı, Kıranköy and Bağlarbaşı districts and abouts and the tendancy to this matter seems to increase. Historical Safranbolu city is the only urban protected area accepted as World Cultural Heritage by the UNESCO within the borders of our country. This situation made visible the orientation efforts between modern and traditional architecture.
Keywords: Safranbolu, Architecture, Modern, Traditional, Civil.
Geleneksel Mimariye Öykünme Bağlamında Günümüz Safranbolu Sivil Mimarisi
Öz: Bu çalışmada Safranbolu geleneksel mimari üslubunun günümüzde inşa edilmiş yapılara etkisini örnek yapılar eşliğinde ortaya koymak amaçlanmıştır. Böylece konu edilen çalışma bağlamında günümüz sanat yaklaşımlarını etkileyen unsurlar, bu unsurları ortaya çıkaran etkenler ile tüm bunların modern sanata etkisi açıklanmıştır. Kentte geleneksel dokuya öykünme özellikle Eski Çarşı, Kıranköy ve Bağlarbaşı Mahallesi'ne yakın ya da o bölgeye hâkim noktalarda yer alan mahallelerde yoğunlaşmış olup bu yöndeki eğilimin artarak devam ettiği görülmektedir. Tarihi Safranbolu kentinin ülkemiz sınırları içinde UNESCO tarafından Dünya Kültür Mirası olarak kabul edilen tek kentsel sit alanı olması Safranbolu'nun modern yapı uygulamalarında geleneksel yapıya öykünme ya da onu temsil edebilecek uygulamalar ile modern ve geleneksel mimari arasında uyum yakalama çabalarını görünür kılmıştır. Özellikle 2000 yılı ve sonrasında yeni inşa edilen siteler ve konaklama tesislerindeki geleneksel dokuya öykünme çabaları, modern dönemde inşa edilmiş binalarda geleneksel ögelerin mimariye seçmeci anlayışta taşındığı yapı tiplerini ortaya çıkarmıştır.
Anahtar kelimeler: Safranbolu, Mimari, Modern, Geleneksel, Sivil.
Bülent Oral
DOI: 10.29224/insanveinsan.526182
Year 6, Issue 21, Summer 2019


Tam metin / Full text
(Turkish)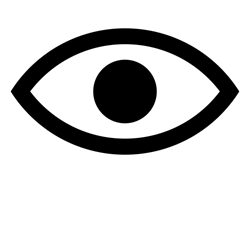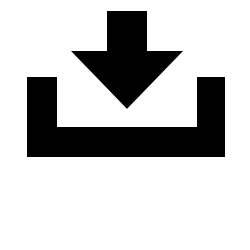 This work is licensed under a Creative Commons Attribution-NonCommercial 4.0 International License.